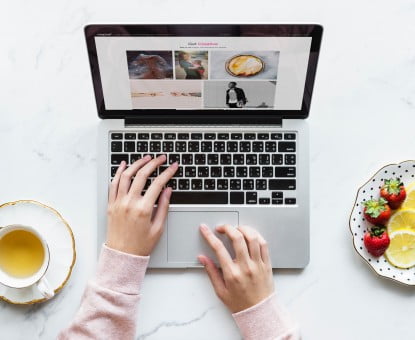 A second-hand victim of the Corona Outbreak – JHS
If I could take a screenshot of what I was looking at before I started writing this article, then the only thing you would see would be a blank page.
This is exactly how a lot of us are feeling like right now – GLOBALLY…
We feel Blank. Lost. Helpless. And all we want to do is fill up the page.
We want to fill it up with information, answers and confirmation.
JHS Blinds and Screens has not written a personal Blog for a very long time – Most of you have always read about our work, our history and our commitment to the Blinds and Screens Industry in Sydney. You have read about our professionalism, coming firsthand from the woman of the business.
Today, I write differently. Today, I get personal. (with a twist of selling).
Most of you now have come to the realisation that things are different. People around us are different. The world has turned into one massive ball of fire. A fire that continues to spread when embers get thrown around with the wind, travelling from one tree to the next.
The only way to stop these embers from travelling is to stay indoors. So, welcome to my home readers. It is now day 3 of Isolation at the JHS Family home.
Along with my two young children and amazing Husband (which is still working), the JHS family continue to stick together to dodge any obstacles we encounter. We continue to service our customers until being told otherwise from the "big guys".
Whether it be a simple FREE Measure and Quote or a simple phone consultation. JHS Blinds and Screens are still here to service our Sydney community.
From home-schooling a 6-year-old to controlling an active 4-year-old, running a business and household is not plain and simple. JHS, on the other hand, create a plain and simple transition for your next new build, renovation or extension.
From the first point of contact (Keep it 1.5 metres distance please) to the day of installation, JHS Blinds and Screens will make your home stand out from the rest. (Gloves and Face masks included).
Another reason why staying at home these days to avoid the Coronavirus is not a bad idea. You get the best views of the best workmanship JHS has to offer. We will take necessary precautions when entering your home, keeping your health a priority as well as your Blinds, Shutters and Security Doors.
So, from all of us at the JHS Family home we wish you all to stay safe, stay home and stay positive.
You can also contact us for Free virtual quotations at sales@jhsblinds.com.au
#Stayhome