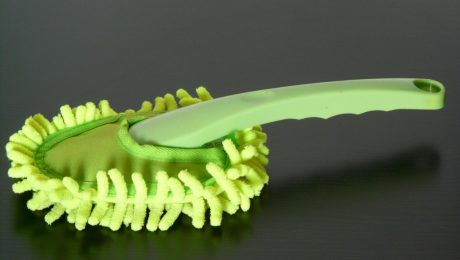 How to keep your home spotlessly clean with the help of some Dirty little Secrets
(Yeah, we thought that Pun was funny too…)
We all know how frustrating it can get when chores pile up in front of us and it becomes uncontrollable. Whether you're a stay at home mum, dad or both parties work full time, there is never a perfect time to do everything at once.
So, that's why I've put together some Dirty Little Secrets to how you can get started with keeping your home continuously clean all year round… grubby kids or not. Don't be bored and sit idle, you need to constantly be on the go, but, to a certain extent. We all deserve that cup of coffee!
Prioritise what needs to be done and what can wait another day or two:
Let's face it. We're not robots and putting too much strain on ourselves can eventually burn us out. Prioritise your daily to-do list. It doesn't need to be in this order, but little things that you can do quickly can make a difference at the end of your day.
*Make the beds – Keep your décor to a minimum. The last thing you want to do is add more cushions that your toddler can throw off the bed anyway.
*Empty or load the dishwasher – My 6-year-old helps me unload most of the time which is such a big help in the mornings.
*Spot Clean as needed – I generally use my stick vacuum several times a week, mainly in the kitchen. It's where most of the action happens, so quickly running the vacuum through helps to keep small debris from going into other rooms.
*Take out the garbage – Keep your Outdoor bins near the back or front entrance, which ever entrance you use to do a quick drop off. Make sure you use bin liners and don't forget some sort of bin deodoriser. You can purchase Bin Buddy which is available at your local supermarket and it can keep your bin smelling fresh for up to 3 months. (Yes, I visit woollies at least 3 times a week!)
*Laundry – Do one load of Laundry each day. Don't be tempted to wash more than one load, no matter how much you love it. This is just going to create more folding and ironing later.
Create a cleaning schedule (and get everyone involved):
It's best to sit down and make a schedule that works for you. In today's chaotic world, time is not on our side, so we need to accommodate our time to what we think needs more attention.
It takes a good 3-4 hours on average to clean a two-storey home (from personal experience!). Take an overall look at your week and pick a day that is not too hectic. Maybe a day that you can leave work early, (LOL – Yes Mr. CEO, I need to leave by 2pm today because my stairs need cleaning) Or, maybe a day that someone else in the family cooks – Mother – in – Law perhaps? (God Bless them!) Anything that loses that hour of chores is a blessing.
Sometimes it takes me 3 times to tell my toddlers to clean up after themselves, but they still do it. Pick easy jobs like putting their toys away, keeping their rooms neat and knowing where everything goes including dirty laundry. Keep bins in every room to create simplicity for them. Let's face it, kids these days are like most men – If it's not in eye view, they've got no clue!
 Keep on top of your monthly cleaning:
Clean the inside of your fridge and oven once a month. If you keep on top of this, it really doesn't take too long. Do a quick dust of your Rangehood and do your once a month dishwasher disinfecting – another blessing! Don't forget the Washing Machine. I usually wash it with cleaning vinegar and Baking Soda while it's empty then halfway through, stop the machine and wash down the sides with a cloth – They look after you, so you need to look after them. You should also be cleaning your dryer lint after each dry cycle.
Other monthly cleaning that you may need to consider would be dusting your ceiling fans, cleaning your light fixtures, attending to your air conditioning vents, windows, walls and doors.
Microwaves – A more natural and inexpensive way to clean is combine 1 cup of water, 1 cup of vinegar, and 2 tablespoons of lemon juice in a bowl and place the bowl in the centre of your empty microwave. Turn your microwave on high for 2 minutes. After the microwave has filled with steam, use a damp cloth to wipe down the inside.
Another thing to remember is that the longer you leave between cleans, the longer it takes to get it back into place. It's not easy being a working mother/father, raising kids, and keeping on top of household things, so try and make things easier for you anyway you can!
Wash at night, dry the next day:
I absolutely love Summer nights. Not for the late dinners or the occasional ice cream runs. I love Summer nights because I get to do laundry and dry it the same night. (Pretty cool huh?)
Why not take advantage of the heatwave during an aussie summer and do your washing of an evening and either hang them to dry that same night or hang them in the morning. Either way your washing will be dry in no time.
Winter? Well, if you know the next day is forecasted to be a sunny one then I would still hang clothes out to dry. It cuts out that rush of having to get your kids ready for school the next morning and having to worry about hanging out wet clothes!
Roses are Red, Violets are Blue – Grab a scrubbing brush, because your Toilets are Due:
The thought itself can raise anxiety levels in anyone before even stepping foot into the bathroom. My quickest and easiest dirty little secret is to first, remove everything off the basin area, including shampoo bottles in the shower and throw them all in an empty washing basket. Take away all towels to replace with new sets later and turn on your exhaust fan or open any windows.
Then I lightly spray everything (and I mean everything!) with Pine O Cleen Disinfectant Bathroom Ocean Sparkle. If you've got a floor to ceiling tiled Bathroom, it's even easier. Spray and leave for 10 – 15 mins; just enough to sit back and have a cup of coffee.
When your Siesta is over, use your hand shower to wash away all the Pine O Cleen. Using a handheld shower cuts your time in half. No Scrubbing needed and just a quick wipe over your basin and bathtub. I usually wash my walls and floors with the handheld as well but stay clear of any timber vanities.
Lastly, scrub the toilet bowl with White King Power Clean Toilet Gel, mop up all excess water from the handheld shower and you are done! (For another few weeks).
Leave fans on and windows open to help dry and air everything out quicker.
There's nothing wrong with having secrets, especially if they help you be in control of your busy lifestyle.
Share and comment your cleaning tips on our blog…
What's your Dirty Little Secret?