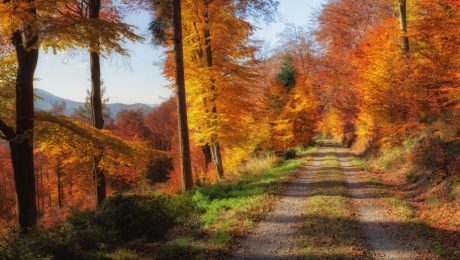 Trend Styles of 2020
(A little sneak peek into the future)
With the Year 2019 flying through so fast it's time we sit down and think about what 2020 will bring.
From Home Décor to Improvements and Renovations we're so excited to show you what has already started to creep into the end of this year.
We tend to chase the trends so here's what's in the cards for the year to come.
Mindfulness, Natural and Organic – Colours
Hands up if your home is constantly evolving with the things you love – and so it should. Each day we are trying to find things to update our homes rather than changing them completely. What better way to bring it all together with some greenery, fake plants and calm colours?
Earth tones are going to be the spotlight of the year 2020, along with pink, orange, shades of blue and green in both warm and cool hues.
Stabilise that earthy look and freshen it up by bringing in a shock of colour. We're talking about Taupe with Aqua, Copper and pink or Lilac, and mustard with a dusty pink.
Wallpaper – To wrap or not to wrap?
Paper wrapped walls have never gone out of style, but it has had a hard time of tearing away it's reputation as old fashioned. (excuse the pun)
Until now…
Designers around the Globe have become fixated on the idea that whatever was old is now new again. Embracing nostalgia. So, if you're worried about adding wallpaper only to find it impossible to tear down then change your mind. Wallpaper is a tremendous way to personalise a room. It's one and only purpose is to bring life into a space and make it your own sanctuary.
Not to mention Wall Murals – the next best thing to Wallpaper.
Tell your own story with a painted Mural and capture your own mood, theme and desire. With the advantage of not needing to add anything more to that space.
Bring the Outdoors, indoors (Let us explain how)
Have you put together our secret message?
Everything is back to nature, greenery, freshness, calmness and joy. What better way to embrace this than to have a Secret Garden? Well, not so much secret, if you want to enjoy it with the rest of your family and friends…
But, bringing the outdoors in benefits opportunity to reflect, meditate and feel as if you have an external living room. Additional structural benefits of having an outdoor room extends your home, which gives you more space to move and groove.
 Young at heart
Keep it spiritual. Play isn't just for kids! Expect to see playful design details soon. Pinterest will be your design partner with colourful elements soon to be capturing your focus. Who knows – maybe your young kids can help you re-decorate and add joy and warmth to your home? As from the timeless Dr Seuss words ""If you never did you should. These things are fun, and fun is good."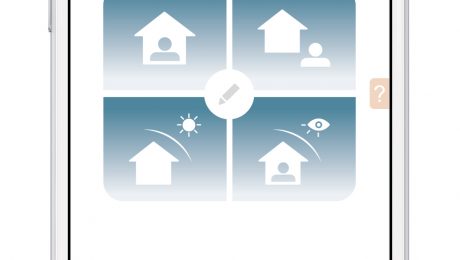 Husband's (Father's) Day: Give him something Special
(But at the same time, make sure the gift benefits you too!)
Father's Day is right around the corner and if you're like me and have young children then you're most likely going to be the person that buys the gift, wraps it, then writes out the card on behalf of the children. So, basically, it's called Husband's Day.
So why not organise a gift for him but think of what you would want too? Classic!
How does an Automated Home System for your Window furnishings sound? Not only will it bring you a hands-free luxury lifestyle, but you'll never complain about him leaving your Blinds open again!
JHS constantly teams up with high quality and innovative networks to keep up in today's market. So, in saying this (or writing about it) we proudly present to you the Connexoon Window RTS App from SOMFY.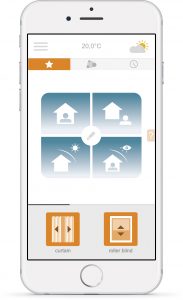 Not only will your Life Partner or Husband benefit from this extraordinary system but you can too. Here's why:
You can control up to 30 Blinds per Connexoon from your Smartphone
Schedule your Blind motion at a time you want, which means you don't need to pace around your house opening or shutting your window coverings.
Remote access even when you're not home. Picture this: Stuck in traffic, it's getting late and you realise you left the Blinds open this morning. Connect through the Connexoon App (make certain you have internet connection) and shut your Blinds all at once – helping you feel safe and secure while you're still out on the road.
We said that you too would benefit from this gift as well as your partner. The Connexoon App has the ability to connect to 4 smartphone Devices. His and Hers – Isn't that cute?! Google Home can control your Blinds with Voice control when used alongside this device.
So, put an end to all these indecisive moments when shopping for a Father's Day gift and just think of what you would want to make your life simple. A JHS Install of the Connexoon Window RTS App Thanks!
P.S Happy Father's Day Guys!! xx