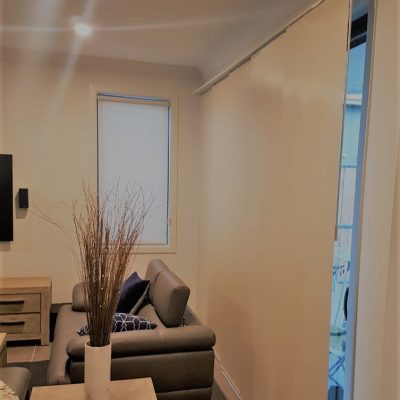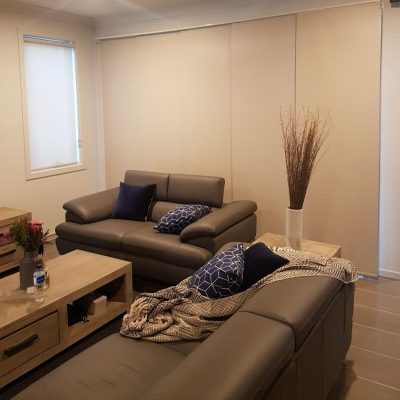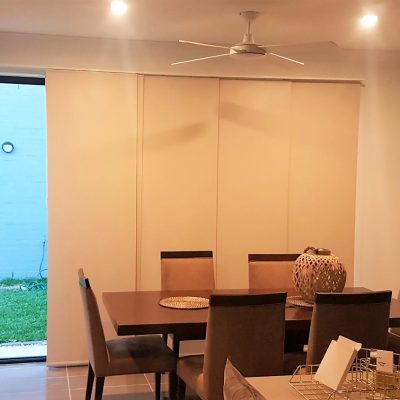 Liven up your windows with Panel Blinds. The versatile, contemporary way to control light, view and privacy in domestic and commercial installations.
The panel blind provides an innovative shading solution for larger windows and patio doors that looks fabulous in both contemporary and traditional settings.
It also looks amazing as a room divider that can be used to great effect in creating new living spaces within a modern home.
How Do Panel Blinds Work?
These blinds are made up of large fabric panels that can be drawn across in a similar way to curtains – the panels slot neatly behind each other as they open.
You can also hang panel blinds indoors to create partitions that slide open, perfect for dividing large rooms such as Beauty Spas – to create an internal privacy experience.
Our Panel Blinds are made to measure and come in a variety of colours & styles
Have you got floor-to-ceiling windows?
Panel blinds are perfect for offering privacy for floor-to-ceiling windows and patio doors. Not only do they look stunning they're practical too, as they'll smoothly slide open, letting light and your view of the outdoors flood in!