Thursday, 19 December 2019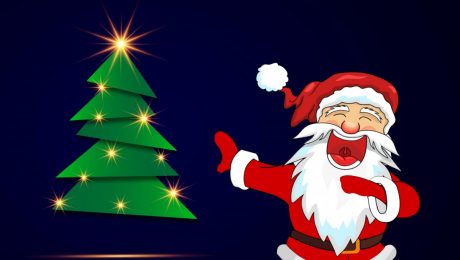 7 Mistakes to avoid when organising for Christmas in December
1.      Don't leave your Christmas shopping to the last second…
Christmas is here… Even if it means you're wanting to start your Christmas Shopping in July – best to plan ahead. You will most definitely beat the Christmas rush, the inappropriate language from other customers and not to mention babies in trollies with their high-pitched screaming because their mum didn't buy them a Kinder Surprise at the checkout.
Speaking from experience it's always great to be organised. Create a Wish list for whom you want to buy for and mark off as you go.
Helpful Tip: When buying multiple gifts in one shop always write the person's name on the products box (or clothing tags) right after you leave checkout. This will be a huge help when wrapping up all the gifts – it will remind you which gift was for which receiver.
I cannot tell you how embarrassing it can be when you have nieces and nephews that are in similar size clothing and you've labelled the wrong gift for the wrong child! OOPS!
2.      Avoid purchasing bulky items in store and lugging them back home – Shopping online these days is the way to go!
So, you have a perception of how Christmas should 'look' in your home. I know I do… a giant white Christmas Tree with mesmerising, crystallised ornaments and fake snow. Then I want the Nativity Set under my tree showing our love for the Lord Jesus Christ (YEP! Always at my place). Don't forget I want the staircase draped and wrapped in endless metres of Wreaths and Garlands. Next, I'll vision extra-large gifts, all tied up with gold ribbon, piled on top of each other sitting under our tree waiting to be unwrapped by our two adorable, patient, kind and loving children……. SNAP OUT OF IT!
Who do you think is going to carry all this back home AND who do you think is going to prepare all this???!!!
Shopping Online is the way to go these days. Online stores have been around for more than 10 years now, and with the chaos that we all experience during Christmas time – You would have to be communicating with Elves to not do it for at least half of your shopping!
Come on, we know you want to ADD TO CART…
3.      Don't throw out Christmas Gift bags from the year before – Recycle them and use them for the year ahead
Well, we are getting close to finishing off the year – so let's Wrap it Up! If you're the same as me and love to see a Gift Wrapped but don't have the patience to wrap it, then re-using gift bags that you were given from the year before can be lifesavers. No Wrapping, no cutting and no folding!
4.      If you want a smooth Shopping Run, best to Shop alone
Think quick! Get in and out of the shops as quickly as possible. Don't speak to anyone, don't make small talk with the cashier, and don't conversate with people you have run into that you may know.
Avoid eye contact, head down and sprint through the shops like you've never shopped before! Maybe you can get your steps up on your Garmin while you're at it.
5.      Avoid wasting time in putting up the Christmas Tree year in and year out.
If you're not big on getting everyone involved to put up the Christmas Tree – Wrap the Tree in Bubble Wrap, ornaments attached and all (Maybe remove the fairy lights) and store the Tree as is so it's ready for the next year. You'll Thank me later.
6.      Avoid getting too wasted at the Work Christmas Party
We tend to work so professionally all year round, then boom! Work Christmas Party. Time to let your hair down and your liver explode… but to what extent?
Avoid becoming the talk of the new year ahead with pointless gossip and embarrassing moments. Keep it classy and simple at your next Christmas Party and remember, just have fun!
(Said, no Mother ever!)
7.      Avoid being left alone
Worried about being Single at Christmas? If you're concerned you don't have that Plus One in your life, then best to do something about it now!
Organise to invite other single friends over for the holiday period or offer to host end of year events at your place. Try not to turn down any festive invitations from other friends. Christmas is a time to enjoy everybody's company and to be thankful for what and who we have in our lives.
One more thing…
JHS Blinds and Screens would like to wish all our Clients, Partners, Family and Friends a very Merry Christmas and a Safe, Prosperous New Year for Twenty-Twenty.
We couldn't do this without you and the support you have shown us throughout previous years.
JHS Blinds and Screens can't wait to bring you a bigger and better 2020 with a lot more laughs and giggles.
Stay Safe and remember –
"JHS – I'ts a Family Thing"
Christmas Closure Dates:
25th, 26th December 2019
1st, 2nd January 2020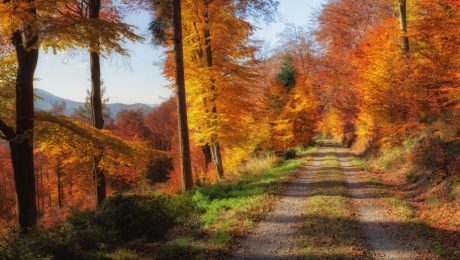 Trend Styles of 2020
(A little sneak peek into the future)
With the Year 2019 flying through so fast it's time we sit down and think about what 2020 will bring.
From Home Décor to Improvements and Renovations we're so excited to show you what has already started to creep into the end of this year.
We tend to chase the trends so here's what's in the cards for the year to come.
Mindfulness, Natural and Organic – Colours
Hands up if your home is constantly evolving with the things you love – and so it should. Each day we are trying to find things to update our homes rather than changing them completely. What better way to bring it all together with some greenery, fake plants and calm colours?
Earth tones are going to be the spotlight of the year 2020, along with pink, orange, shades of blue and green in both warm and cool hues.
Stabilise that earthy look and freshen it up by bringing in a shock of colour. We're talking about Taupe with Aqua, Copper and pink or Lilac, and mustard with a dusty pink.
Wallpaper – To wrap or not to wrap?
Paper wrapped walls have never gone out of style, but it has had a hard time of tearing away it's reputation as old fashioned. (excuse the pun)
Until now…
Designers around the Globe have become fixated on the idea that whatever was old is now new again. Embracing nostalgia. So, if you're worried about adding wallpaper only to find it impossible to tear down then change your mind. Wallpaper is a tremendous way to personalise a room. It's one and only purpose is to bring life into a space and make it your own sanctuary.
Not to mention Wall Murals – the next best thing to Wallpaper.
Tell your own story with a painted Mural and capture your own mood, theme and desire. With the advantage of not needing to add anything more to that space.
Bring the Outdoors, indoors (Let us explain how)
Have you put together our secret message?
Everything is back to nature, greenery, freshness, calmness and joy. What better way to embrace this than to have a Secret Garden? Well, not so much secret, if you want to enjoy it with the rest of your family and friends…
But, bringing the outdoors in benefits opportunity to reflect, meditate and feel as if you have an external living room. Additional structural benefits of having an outdoor room extends your home, which gives you more space to move and groove.
 Young at heart
Keep it spiritual. Play isn't just for kids! Expect to see playful design details soon. Pinterest will be your design partner with colourful elements soon to be capturing your focus. Who knows – maybe your young kids can help you re-decorate and add joy and warmth to your home? As from the timeless Dr Seuss words ""If you never did you should. These things are fun, and fun is good."