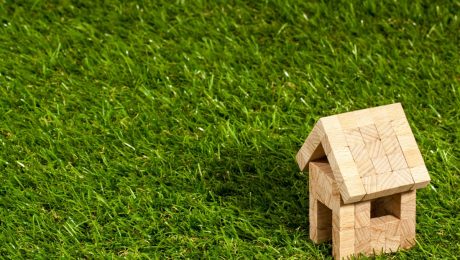 5 Crucial Steps to Buying a House in NSW
Buying a house can be a big step but taking small steps can help make the process a whole lot easier. Read our latest guide to make sure you're on the right track.
The last thing you want to do, is browse the streets for a new home, find the perfect property, but have someone else 'steal' it from underneath you. This is the (not so surprising), exhausting feeling, most home shoppers go through when looking to buy.
First thing's first. Get your finances together. Whichever way you choose to start or whoever you want to contact first, the most important thing to remember is – "Can we afford it?"
A Mortgage broker is a great way to start. Brokers act as mediators, or, negotiators, who brokers mortgage loans on behalf of individuals or businesses. Traditionally, banks sell their own products but as markets for mortgages have become more competitive, mortgage brokers have become more popular. In Australia, mortgage brokers are the largest sellers of mortgage products for lenders.
Search for and inspect properties
Ok, great! Now you know how much you can borrow plus; you feel comfortable enough to make the repayments for your Loan. It's time to step out. Step out and shop! Apparently, they say it's the fun part. (Whatever!)
There are a few key factors to consider when browsing for your next home.
Location: Is it close to schools, shops and parks?
Lifestyle: Which type of community are you after? Do you want to socialise and be apart of a close neighbourhood or do you want to be left alone? (There's nothing wrong with that)
Living: How many bedrooms, bathrooms and car spaces do you need? Do you want a home or land to build a home?
Once you have an idea in your mind it will help filter your findings. Utilising a Real Estate listing site such as realestate.com.au can make a world of difference. It's quick and easy to use. For the more organised home seeker you can create an account, save notes and schedule open homes straight into your personal calendar.
Before submitting an offer, it's crucial that you inspect the property. This can rule out any serious issues, ensures the property is well suited to what you want and that you love it!
After many weeks of searching and inspecting, you have had time to filter down to your favourite home. You love it, your family loves it and your kids are fighting over who gets the biggest room. Now it's your turn to fight. Fight for the property. Does this sound familiar? "Just to give you a heads up there ARE other interests in this property".  Yep! We've heard it all before.
At the close of a business day, an Agent needs to sell for the Vendor, this is what they are paid to do. So whatever price you prepare them with (a decent amount, of course!), they will discuss it with the Vendor because it's still an advantage for both parties. And, if you've mentioned that your finances ARE READY TO GO then signing a contract might just be around the corner!
If you're set to go ahead with a serious offer for a particular property, just wait, there are a few ways to make it less stressful for you.
Request a copy of the contract for that property from the agent.
Pass this contract on to your conveyancer or solicitor for them to review. They're paid to represent you and make sure there are no serious issues or important items missing which would prevent you from purchasing the property or being restricted in utilising your land in the future.
Once your conveyancer gives you the green light then you can now submit an offer – either verbally or in writing. (Written offer is always best, especially if you've looked at so many properties and your brain is in a spin). The agent will keep you informed if your offer has been accepted or not.
Organise a Legal representative (Yes, we sound smart! In other words, a Solicitor!)
Congratulations! Your offer has been accepted. You're a step closer to owning a sanctuary to call your own. The next step is quite a formal process where legal documents will be exchanged and signed in order to complete the purchase. At this stage, it is highly recommended that you secure your conveyancer or solicitor who specialises in Property Law. Are they licensed with NSW Fair Trading? Do they have insurance? Should any mistakes be made during the process you need to have peace of mind that you're covered. Do your research properly from the start so there are no bumps in the road.
Check with your Solicitor or Conveyancer the steps they take for your new property purchase. Some tasks can include:
Review the sales contract
Research the property and complete background checks which include a title search and certificates check
Exchange the sale contract with the Vendors legal advisor
Represent you during Settlement
Negotiate contracts and place a deposit
Now that you're comfortable with your Solicitor and their advice – They will act on your behalf during the contract negotiation process.
The exchange of contracts is the legal completion when buying a house in NSW. Before these contracts are exchanged, both you and the Vendor will receive a copy of the sales contract which you will need to sign before they are exchanged.
A standard cooling off period after exchange is five days when buying a house in NSW. This can or may be extended to ten days depending on the situation and negotiations with the agent. If, for any reason, you wish to withdraw from the contract you will need to do so in writing and be required to pay the Vendor 0.25% of the agreed purchase price. This works out to be $250 for every $100,000.
You will have approximately six weeks until settlement after the contracts have been exchanged. This time is typically used to finalise everything for the property including finances and legal documents in preparation for Settlement day.
Settlement day is when you pay the rest of the sale price and become the legal owner of the property. YAY!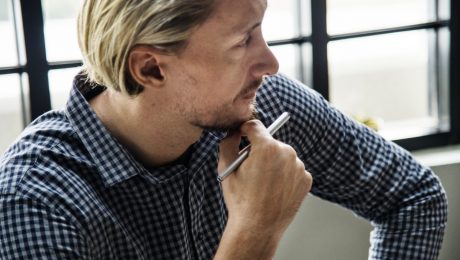 Vinyl Vs. PVC Blinds
Pros and Cons so you can make the right choice:
PVC Blinds
PVC is a synthetic material used in a multitude of plastic products in various industries, and, also used in Window Blinds.
Polyvinyl chloride a.k.a PVC blinds have been a popular choice for window coverings. These Blinds cover most of the window and they work well in humid rooms like kitchens and bathrooms. They won't crack or fade, which is why they have been in big demand for a lot of home owners and tenanted properties.
There are a lot of other Window covering choices such as Vinyl, timber and many more, so let's evaluate the Pro's and Con's before you buy.
Pros:
PVC blinds have the benefit of being affordable when you're on a budget.
Being a synthetic material, it has high durability and can handle extreme UV light from the sun without warping, cracking or fading. The material also gives you peace of mind by knowing that you can use them in any moist environment without having the fear of rust.
Save on heating and cooling costs when you choose to install PVC material made blinds. Its insulation properties assist in keeping your home or office warm in winter and cool in summer
Cons:
Firstly, we feel that the Pros heavily weigh out the cons, but sometimes PVC Blinds may seem to leave a cluttered look. You may want to opt out for a more natural look. Customers may also have doubts about purchasing a synthetically made product and keeping these installed in their homes.
Vinyl Blinds
Vinyl blinds are the new standard in the home improvement window world. Being easy to clean, moisture resistant, and serve their purpose of blocking unwanted light. Aluminium blinds in the past did the jobs that vinyl blinds now perform, which means safety and durability as they won't rust or cut fingers.
Vinyl blinds are cost effective and come in a wide variety of styles including vertical blinds. They aren't as durable or visually appealing as some other choices, but, functionally, they are very sound.
Vinyl blinds however do not insulate your windows. While they are considered affordable and attractive you may want to choose another fabric to insulate heat. We recommend the Galaxy Cellular Blinds. The ergonomic design of the honeycomb-like cells traps the heat, which means less energy consumption and more comfort.
Happy Birthday JHS,
We want to celebrate with you,
Have our cake and eat it too,
Call today and book us in,
The savings we have will make you grin,
Buy One Blind and get the Second Blind supplied and Installed FREE
*Conditions apply. Hurry, offer ends March 1st 2019*
What's so good about JHS Blinds?
Anyone who knows JHS Blinds and Screens will tell you that we never fail to satisfy our customers Home Improvement expectations. Just like we Protect our loved ones, we value the importance of Protecting your Family.
Whether it be from prowling eyes to uninvited guests, JHS Blinds and Screens have been servicing the Sydney area for more than 10 years with attention to one thing – Quality.
Up until recently, we combined our Business and Family lifestyle to bring you a dedicated, honest Husband and Wife Team. In saying this, many of our customers have already experienced the advantage of personal customer service, honesty and reliability.
We've had many return customers from previous jobs that we've installed, which shows the trust we have built over the years with all our Clients.
JHS Blinds and Screens continue to receive great feedback from all who work with us, which gives us passion and drive to run our Family Business. Bringing you nothing but the best in Blinds, Screens, Awnings and Motorisation. To find out more Contact us today for a Free Measure and Quote
Blinds & Shutters
Create the perfect atmosphere with JHS' Expert advice. Bring any room to life with a simple cost effective change.
Screen Windows
Enjoy the summer breeze through your home without the nasty bugs and flies. Save on energy costs by using natural daylight.
Motorisation
Cut out the hard work and let automation take over. Preset your requirements so you can have more time to do other things.